Shelby Materials is happy to have contributed our expertise to the new Geist Montessori Academy building in McCordsville, Indiana.
Geist Montessori is a tuition-free public charter school where children grow socially, intellectually and ethically in the Montessori environment.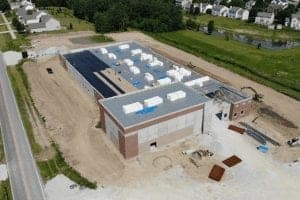 The academy offers 14 classrooms for pre-kindergarten through 8th grade students. The school is currently hosted at two campuses in McCordsville. After many years of planning, this project will allow the campuses to finally unite in one building!
Geist Montessori was created from an established private school. Their mission was to present students with an affordable education in the Montessori-style. Starting in 2006, the school has operated under the supervision of Ball State University as a tuition-free public charter school.
Shelby Materials is proud to have worked with Indianapolis based Patterson Horth to bring this united school building to its deserving students.